'Here We Are'
This unit of work has been devised for a whole school to work together using a single text to support a transition curriculum as pupils return to school. The unit is based around the book 'Here we are' written by Oliver Jeffers.
Launching straight back into the usual timetable is likely to be challenging, as pupils have had a long period of time away from the usual daily routine. The introduction to this unit allows children in all classes the time and space to settle and share their experiences, thoughts, feelings, reflections and questions. Activities throughout the unit focus on children engaging in creative activities to develop themselves as readers and writers as well using the book as a stimulus to help make sense of their experiences, their relationships with each other, their wider school community and the wider world around them.
Our whole school display, showing some amazing work from each class!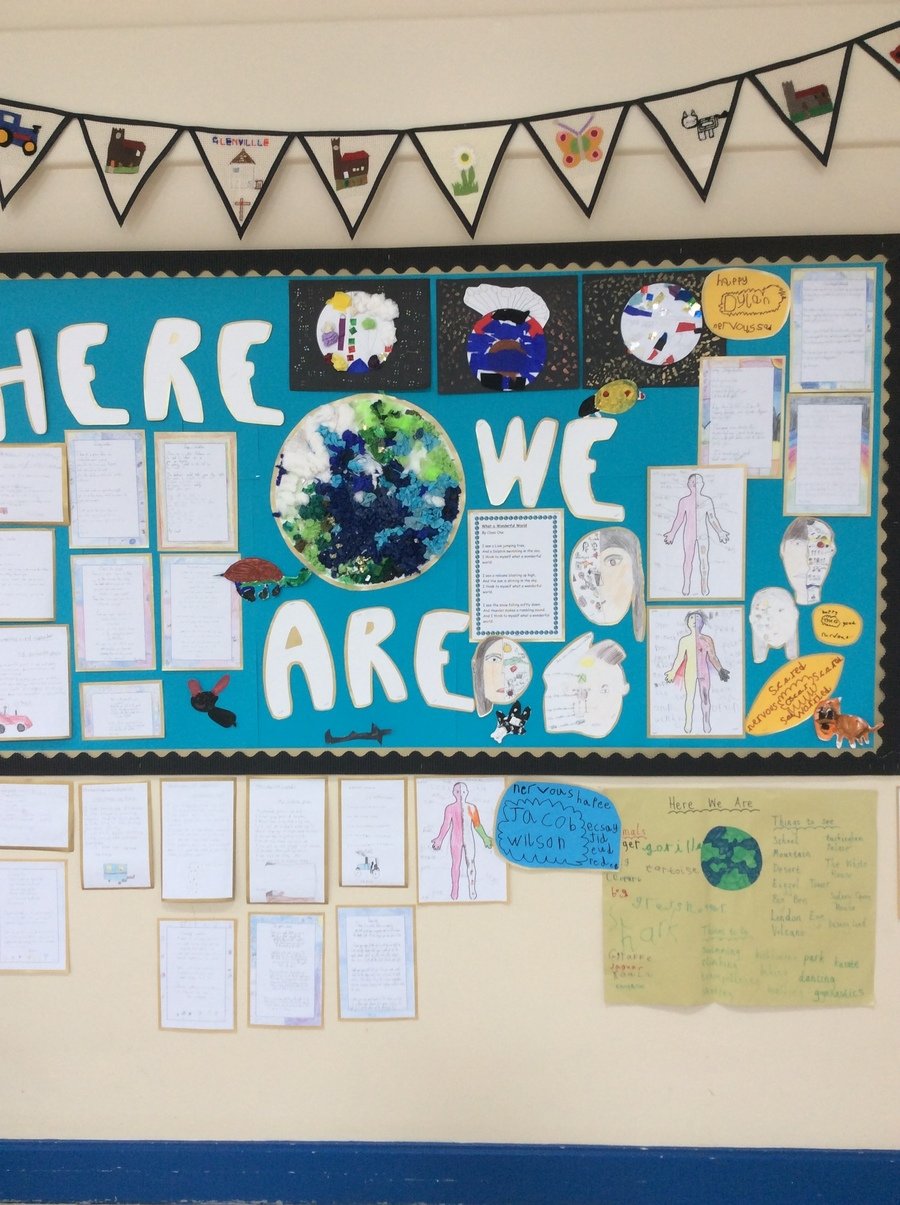 FSU looking at where we are now, what makes them special and their fantastic 'what a wonderful world' display
Class 1's planet designs and their own take on the song 'what a wonderful world'!
Class 2's poems about their favourite place
Class 3's pictures of themselves and the different things that influence how they feel, and a fantastic narration of 'Here We Are'