Topic: What will we find in Jack's garden?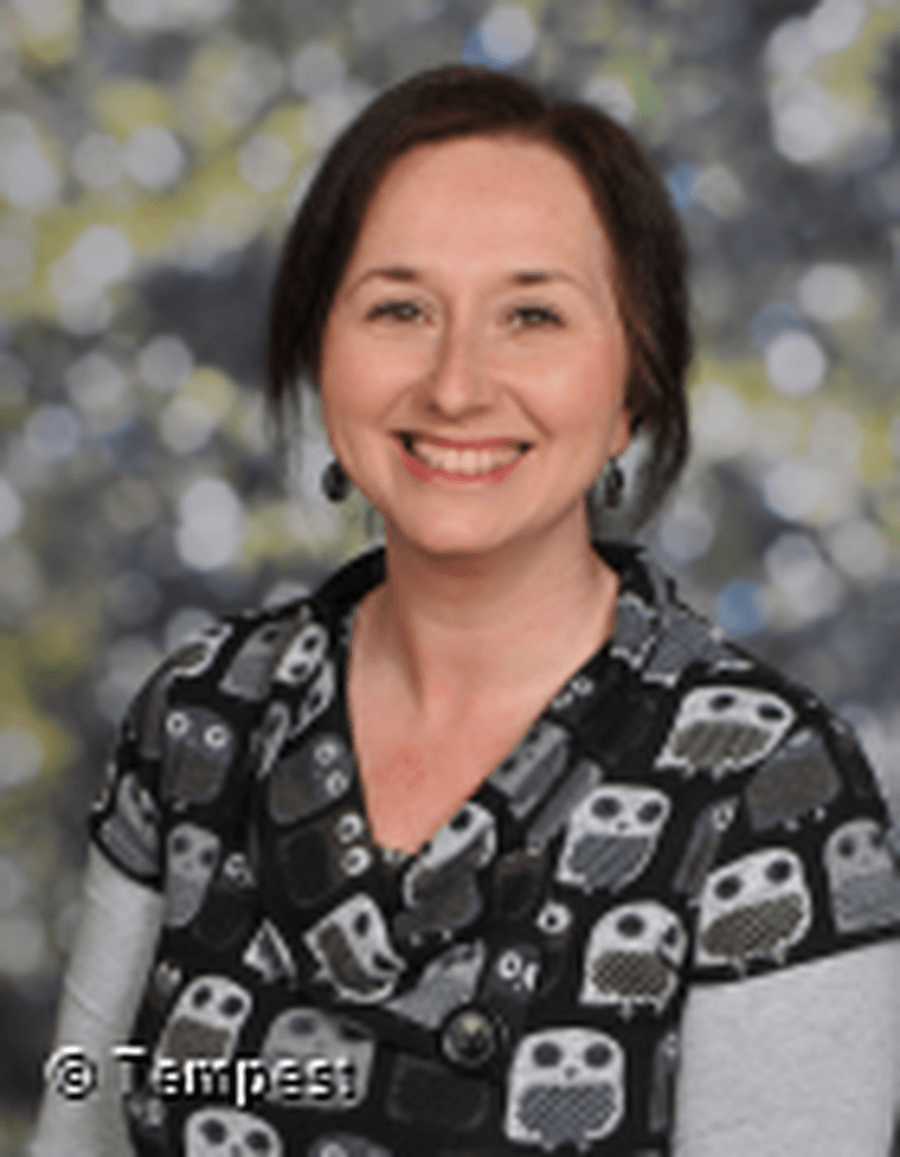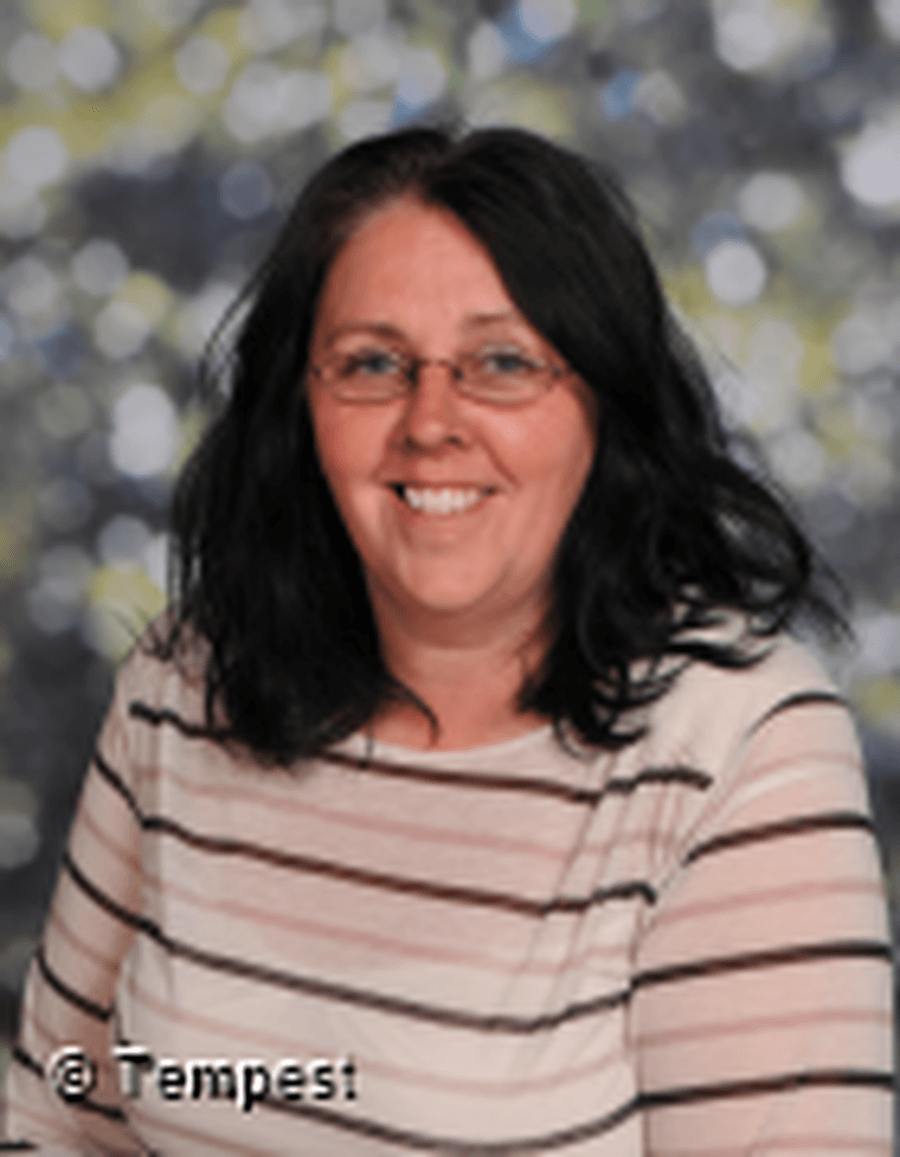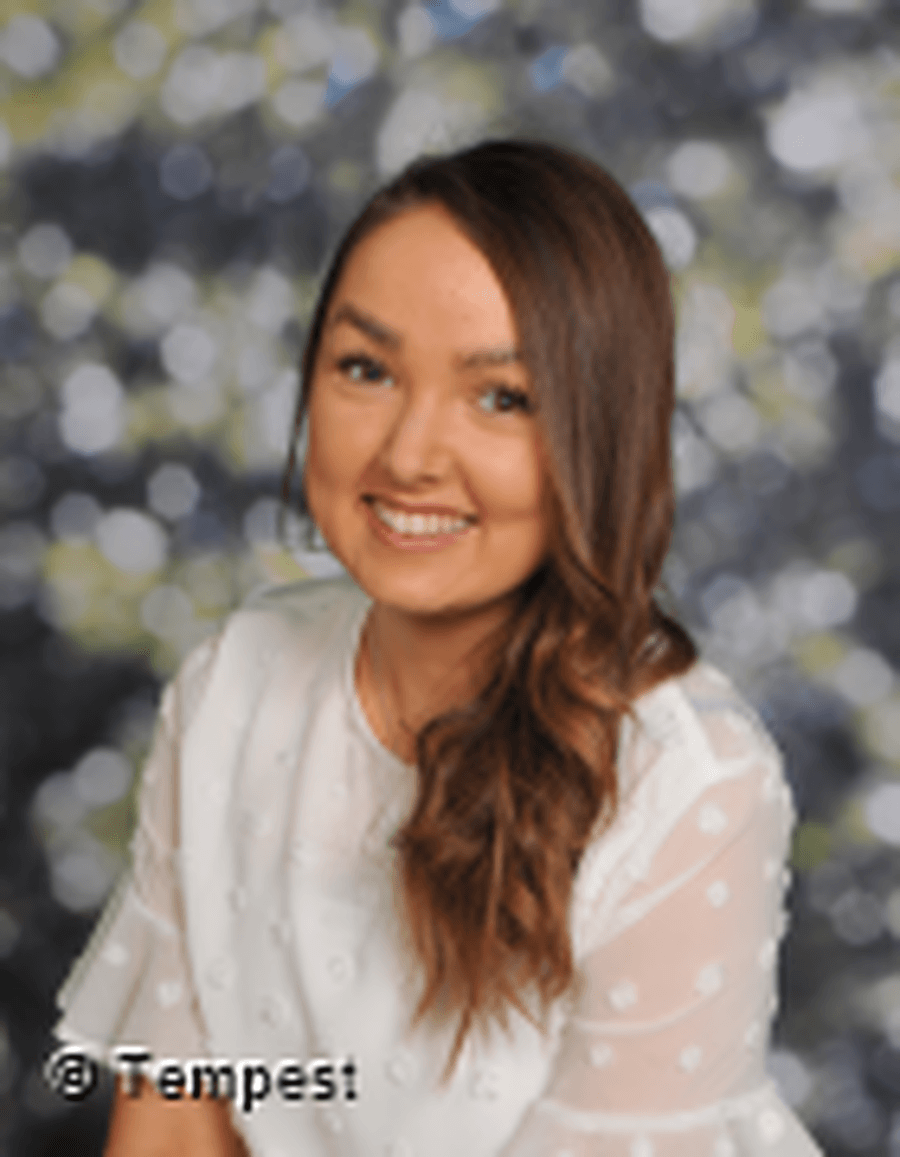 Miss Mathison
Teaching Assistant
We have been enjoying our PE sessions every Friday again this half-term. We have been practicing different ways of moving and balancing, and taken part in some very fun obstacle courses too!
In outdoor learning we have been doing lots of jobs to make our garden look even more fantastic! We have been moving compost using our teamwork skills, planting a variety of seeds and investigating the different creatures that live in our soil. We made some cosy nests for the birds in our outdoor area, too, using lots of natural materials. We are so lucky to have the opportunity to take part in outdoor learning so often and so we make sure that we take good care our living creatures and plants.
We have been taking part in lots of fun activities during fairtrade fortnight. We enjoyed learning about what it means for food to be fairtrade and were very good at spotting the fairtrade logo on different packaging. It was also really exciting having a yummy fairtrade hot chocolate on the playground on Tuesday. We have been making fairtrade teas and coffees throughout the week in our tuff tray, experimenting with different ways of pouring and stirring, then roleplaying having a tea party with friends! We finished the week creating our very own fairtrade fresh lemonade - it was delicious!
We have been celebrating Valentines Day in the FSU. In the morning, we explored some strawberry and raspberry jelly, having discussions about the texture change as we handled it more and more, and discovered some phonics flashcards inside the jelly which helped us to practice some blending with our new sounds. We also created some interesting love potions full of glitter, flowers and a mixture of pink and red water, making sure we were careful to pour and measure each ingredient properly. During the afternoon, we read the book 'Guess how much I love you?' and then created our very own valentines cards for a special person of our choice.
We have really enjoyed learning more about Chinese New Year and celebrating the year of the tiger. We have taken part in lots of exciting activities including writing our name in Chinese, creating lanterns, making our own traditional red envelopes and adding our wish inside, going outside on a tiger hunt, taking part in a dance workshop and most exciting of all tried some delicious Chinese food at our very own Chinese banquet. During free play there has been some super tiger colourings and paintings, some yummy meals created in our very own Chinese restaurant and we have loved exploring the textures of noodles and rice in our tuff tray.
We have started the new year as busy as ever in the FSU. We have been taking part in a number of activities both indoors and outdoors to support our topic of amazing animals. It has been really exciting learning about all of the different types of animals including farm animals, arctic animals and jungle animals. We have learnt about their habitats, what they like to eat and discussed their life cycles and this has led to us producing some fantastic creations during free play too.
We were really impressed with how our shoe box 'elf buggies' turned out. We made them with a little bit of help from adults, carefully using a saw and other tools. We then decorated them with paint and added Mistletoe the elf, or one of the teddy carrots as a passenger and decided to race them outside on a ramp! It was really fun and was interesting to see how the different shapes and sizes of the buggies made them travel further. The winners of the race won a chocolate Father Christmas each and they looked very proud to have won!
Making our own gingerbread!
We love baking in the FSU, so we thought that it was fitting to make some gingerbread just in time for Christmas! We all got involved with measuring the ingredients, rolling the dough and cutting different shapes. We added some yummy sultanas and enjoyed our gingerbread biscuits all together sat on the carpet! We are getting to be very good bakers, if we do say so ourselves!
Getting into the Christmas spirit...
We have been getting into the Christmas spirit in the FSU! We have had a look at the Christmas story, set up a nativity scene in our small world area, have been dressing up in festive costumes and most importantly worked together to decorate our very own Christmas tree! Each of us have also been super busy creating Christmas cards, decorations and calendars ready to take home to our families - we can't wait for them to see!
The children have been very observant as the seasons have changed and many of them have commented on the beautiful autumnal colours on our school field. So, we decided to go outside and have a look at the different leaves and discuss the colours, we saw lots of yellows, reds, oranges and browns. Later on we created some lovely leaf collages using the leaves we had collected ourselves outside.
Learning how to brush our teeth!
We had a fantastic visit from a dental nurse this week who gave us lots of helpful advice on the best way to brush our teeth, which foods are good for our teeth and which are not, and what happens when we visit the dentist. The children were shocked to hear that the best way to brush our teeth is without any water! We also met Dipsy the dinosaur who showed us the best tooth brushing techniques and helped to explain how fruit, vegetables, milk and water are all good for our teeth but treats such as chocolate and sweeties are not, so we should only have them sometimes. We all promised that we would try our best to brush our teeth for two minutes twice a day every day!
Learning all about Diwali...
For Diwali week we have been super busy learning all about what Diwali means and how people celebrate it. We had a fantastic workshop where we broke down the celebration into 5 days and re-enacted getting the house and ourselves ready, creating rangoli patterns and lots more. We have drawn around our hands and decorated them with mehndi patterns, which now feature in a lovely display in our classroom. Most excitingly, we got to try some naan bread which went down a treat after our usual snack, it was super yummy!
Cauliflowers fluffy, cabbages green...
As a part of learning about harvest we have spent an afternoon making and tasting some delicious vegetable soup! Everyone had a turn at chopping up the vegetables, including parsnips, carrots, onions and butternut squash, whilst we spoke about where the vegetables had come from. We then regularly checked on it as it cooked and finally got to have a taste. It was super yummy!
Run, run as fast as you can... can't catch me i'm the gingerbread man!
Our book of the week is 'Keep Running, Gingerbread Man' so we had a read of the book and spoke about the different adjectives used to describe the gingerbread man, such as smug and irritating. We were so impressed at how clever the gingerbread man was when he escaped the fox! We also had a look at some pieces of ginger and tried to guess by looking and smelling what it was, we thought it looked like a potato but smelt like lemon, no one guessed ginger! We spoke about how this ginger is one of the most important ingredients in making gingerbread men and then tried some yummy ginger biscuits whilst watching a video clip of the gingerbread man!
Making homes for hedgehogs!
We have had another super outdoor learning morning. We played plenty of games where we had to use our super listening skills, did some really impressive leaf rubbings and used a range of natural objects we could find to create cosy homes fit for a hedgehog. We were even treated to a snack and a biscuit outside. What an exciting morning!
Wibble wobble, wibble wobble, jelly on a plate!
This week we had an afternoon of experimenting with jelly. We filled the tuff tray with different shapes and flavours of jelly and the children used some fantastic language to describe how it looked, felt and how its appearance and texture changed the more that it was handled. We also sat down for a taste of some jelly and most of us thought it was very yummy! It was a very messy, but very fun afternoon!
We had a fantastic outdoor learning session filled with lots of activities. We built some super dens and tested how many people could fit inside, we played a game of hide and seek where we each hid a wool wriggly worm in the garden and sent our friends to find them, we explored for different minibeasts and we had a go at planting some new plants. We loved getting dirty in the mud and putting our team work skills to the test!
Goldilocks eat your greens!
This week, we have been looking at the book 'Goldilocks eat your greens'. In our tuff spot we have had different types of vegetables for the children to explore and chop, which has sparked lots of discussions about what is healthy and what should just be eaten as a treat, and also helped the development of fine motor skills through the use of scissors. We also had an exciting afternoon where each of us had an afternoon snack of porridge, just like Goldilocks and the bears! We all helped to measure out the oats and milk and then enjoyed a warm bowl of porridge with a little bit of syrup whilst sat with our friends. It was yummy!
We are so proud of how the children have settled back into school after the summer holidays, and have enjoyed seeing some new faces become a part of our class. We were all very excited to see each other again and have enjoyed catching up with each other and exploring the classroom's toys and activities. Our topic at the moment is 'Marvellous Me' and we have been taking part in a number of activities to compliment this, which have included creating faces with paper plates, talking about our feelings and passing on smiles to our friends. We are really looking forward to the term ahead.
Meeting Some Fluffy Friends...
For a few weeks the whole school have been watching and looking after some eggs in an incubator. After a long wait and constant checking, we finally have some fluffy friends! Lots of chicks have hatched and we were all very excited to see them. We have made regular visits to check on them and today we were able to give them a very gentle stroke. They are super cute and we are very excited to continue to look after them and watch them grow.
We had an exciting morning with class one, where we took part in some activities outside including ensuring our outdoor area is neat and tidy and taking care of our plants, and we also created some insects made from leaves and sticks. They look very impressive!
As a part of our PE sessions, this week we had a treat as we used the apparatus in the hall. We experimented with different ways of moving, jumping and climbing and had lots of fun!
For a few weeks we have been looking after some tadpoles in the FSU. We watched them grow from frog spawn into tiny tadpoles, then they sprouted legs and eventually looked like fully formed frogs! We have been checking regularly to see if they need any food and notice any changes in their bodies. After caring for them for some time, we released them into our school's pond. We were sad to see them go as we have loved having them in the classroom, but we are excited to see if we notice any hopping around during play time!
We have been super busy bees during outdoor learning this week! We started the session by collecting some natural items to create our very own bug hotel - we will be keeping an eye out for any visitors! We then took a walk around the field to find any holes, as we had been discussing animal habitats, we spotted lots of them in trees and discussed why there might be holes there, who may live in them? We continued this investigating when we reached the greenhouse, using magnifying glasses to get a closer look. After this we did lots of watering of plants and planting some new seeds. We will be watching our new beetroot grow throughout the next few weeks. To finish the session each of us made a nest using a mixture of natural items we could find near the greenhouse, and added a label of which animals we would expect to live there - we had nests for birds, foxes, and even snakes!
Team work makes the dream work!
At least once a week the children take part in an activity that involves turn-taking and teamwork. This week the children were given the challenge of finding jigsaw pieces that had been hidden around the classroom. They had to work together, looking high and low to make sure they found all of the pieces. They then each joined in to put the jigsaw puzzle together.
When we returned from the Easter holidays, we had some fabulous new starters join us in the foundation stage! They have settled in so well, adjusting to our classroom routines and making new friendships. The other children have also been fantastic at helping to settle them in and showing them around!
We're going on an Easter egg hunt...
The Easter Bunny has been very kind and paid us an early visit. He scattered Easter eggs all over our playground for us to find! We divided ourselves into our house teams and had lots of fun collecting as many eggs as we could. We then helped Mrs Crooks count up all the eggs at the end.
We have kicked off the children's return to school with a very busy science week! We took part in a 'there's a hole in my bucket' experiment, where the children experimented with a number of materials to try and fix the bucket. Children also had the opportunity to take part in a fizzing rocks experiment, testing different substances on litmus papers and baking some yummy flapjack! Our classroom has also become home to some exciting new additions! We have a tank of tadpoles which we are watching closely as they grow and develop into frogs - the children have had some fantastic discussions about the changes they are expecting to see and talking about life cycles in general.
It has been so exciting welcoming all of the children back into class this week and it is lovely to see them settle so quickly into routine again. Whilst they were away, the FSU staff have been making lots of improvements to the outdoor area - the children were very eager to get creative upon their return! We have been making some fantastic obstacle courses, whizzing around on the bikes, constructing houses, experimenting with water play and lots more!
We had a fantastic Christmas party in the FSU! We played lots of games including musical statues, musical chairs, pin the red nose on Rudolph and pass the parcel. It was so exciting winning prizes for the games, but we were happy when our friends won prizes too! Our snack time was different to usual too, we had some fruit but also some special party snacks! We all pulled a cracker each and wore our party hats while we listened to Christmas music and we spent lots of the day having a good dance... It has made us all very excited for Christmas!
Making chocolate playdough!
We followed a recipe to make some chocolate playdough! We had to measure each of the ingredients carefully and use our muscles to knead the dough. It was especially fun filling boxes of chocolates with our chocolate playdoh, they almost looked real and it made us all feel very hungry!
This week we spent some time reading the nativity story. After that, the children were challenged to reenact the story using our nativity figures and stable - they told a super story! The children were shocked to learn that Mary arrived in Bethlehem on a donkey and that Jesus was born in a stable! It was also an important reminder of why we celebrate Christmas.
Step into Christmas with us!
We have been getting into the Christmas spirit in the FSU! We started by putting up our Christmas tree together and we think it looks fantastic! We have also enjoyed using the Christmas dressing up costumes to create our own roleplay ideas, it has been especially fun getting cosy next to the fire in the home corner and some of us have taken on the role of Father Christmas' elves by writing Christmas lists and wrapping presents. Our Christmas decorations this year also look super and we hope you love hanging them on your trees at home!
Constructing the perfect wall...
The children spend lots of their time both outdoors and indoors building walls and houses, so we decided to work together to figure out how to construct a perfect wall. We spoke about how a wall should be built in order to keep it sturdy and looked at some pictures to help us with this. The children noticed how the bricks overlap so that there aren't any long cracks in the wall and this allowed them to create their own huge walls which stood strong!
Experimenting with colours
We have been using water colours to see what colours we can create by mixing two or more colours together. We each had the challenge of making a fire picture and we had to look closely at example photos to see what colour we need. We used a combination of reds, yellows, oranges and browns to create some super flames on our pages!
During a maths lesson the F2's took to the playground to make some different shapes using a range of equipment. We made some fantastic squares, triangles, rectangles and circles. We then had a hunt around the playground to see what different things we could find that are these shapes.
Being Marvellous Musicians!
We have been experimenting with the different sounds that musical instruments make and learning the names of some new instruments too. We have really enjoyed practicing creating rhythms and learning how to discover the rhythm in a song. Each of us had a turn at using different instruments, playing them in time with a piece of music and we must say, we are fantastic musicians!
In FSU we particularly enjoy looking after the environment and our outdoor area. We have been looking at growth, change and decay over time by planting new plants and helping to dig up those that are no longer alive. We have also been learning about how plants and nature can look different throughout the year. We have used some spare branches, grass, conkers and bulbs to create some fantastic masterpieces! Below you can see a huge man we worked together to create with all natural resources.
We have enjoyed making some Halloween crafts this week, we used our best cutting and sticking skills to create our very own jack-o-lanterns! We have also made some skeletons with some white straws and we had to think very carefully about where to place the bones. They looked fantastic! We have also loved dressing up in spooky costumes, some of us have spent the week as witches and others as skeletons. On the last day before half-term we had our very own Halloween den filled with lights and decorations set up in the classroom and we had lots of fun roleplaying in there all day.
This week we took part in outdoor learning with Mrs Butterworth and it was so much fun! Lots of us were excited to hunt for minibeasts and we came across lots of worms and ladybirds. We spoke about the different leaves that can be found on the trees, and how they look different depending on which tree they have come from and what time of year it is. We were also very busy pulling weeds from our outdoor area, making it look nice and tidy, ready to plant some new plants in the coming weeks. We did a super job!
Showing off our dance moves!
We have loved taking part in dance sessions as a part of PE recently. We have been learning our very own dance routine and have been trying our best to stay in time with the music. We also get to play some of our favourite games to warm up, such as duck duck goose and musical statues!
Some of us have been making our own play dough this week as a part of a 'dough babies' science experiment. We followed a simple recipe using salt, flour and water and used our best mixing skills. Whilst we were making the dough we spoke about the changes we could see happening and how once it was all mixed together it couldn't be separated again!
Our first few weeks back to school have been fantastic! All of the FSU staff are so proud of how the children have settled in after a long break. It has been lovely seeing the children busy catching up with friends and it sounds like everyone had a super summer! We have enjoyed playing outside on the bikes, making mud pies in the mud kitchen, experimenting with musical instruments and building some fantastic walls using a range of tools. During the sunny days we saw lots of different insects, and we were all especially excited by the ladybirds! We have even been using our mathematician heads to experiment with the weighing scales, sort some toys into size order and sort fruits into different colours. Some of you may have already seen our amazing paintings of trees, roses and rainbows we have created in connection to 'our wonderful world' topic and our display is looking great so far!